---
24-Hour Medical Staffing Services was borne out of a life-changing event experienced by CEO Linda Stone. As a young woman, she founded an Information Technology (IT) company during corporate America's rapid transition to computers in the late 1970's. Linda started her company after working in IT for several Fortune 500 companies. Her husband, Darryl Stone, operated his own IT company and merged his business with hers. Together, they built a successful, fast-growing company with a focus on IT staffing. Their clients included a number of Fortune 500 companies.
---
In 1997, Linda was diagnosed with cancer. Major surgery followed. Her hospital stays gave her first-hand knowledge of the significant role nurses play in a patient's recovery process. She observed they were often overworked and stressed. During her lengthy recuperation, she conceived an idea that would combine her business acumen with her personal experience as a cancer survivor to create an enterprise that would benefit both patients and hospitals. Linda recognized there were times when healthcare organizations required supplemental staff on a flexible, as-needed basis. In 2000, she founded 24-Hour Medical Staffing Services to help patients receive the care they needed and to help healthcare providers meet patients' needs. 24-Hour Medical Staffing Services is now a leading supplier of specialty nurses, serving a number of major hospitals nationwide.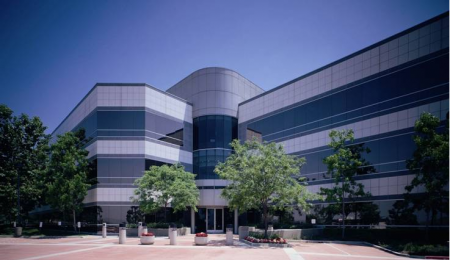 24-Hour Medical Staffing Services' Corporate Offices
---
Keys to our success have been professional, caring staff; a focus on patient and client satisfaction; and continuing business process/operational improvement. Our company continues to change to meet client needs. In 2000, we started doing business in California and today we service clients nationwide. The types of healthcare professionals we provide and our service offerings are expanding.
---